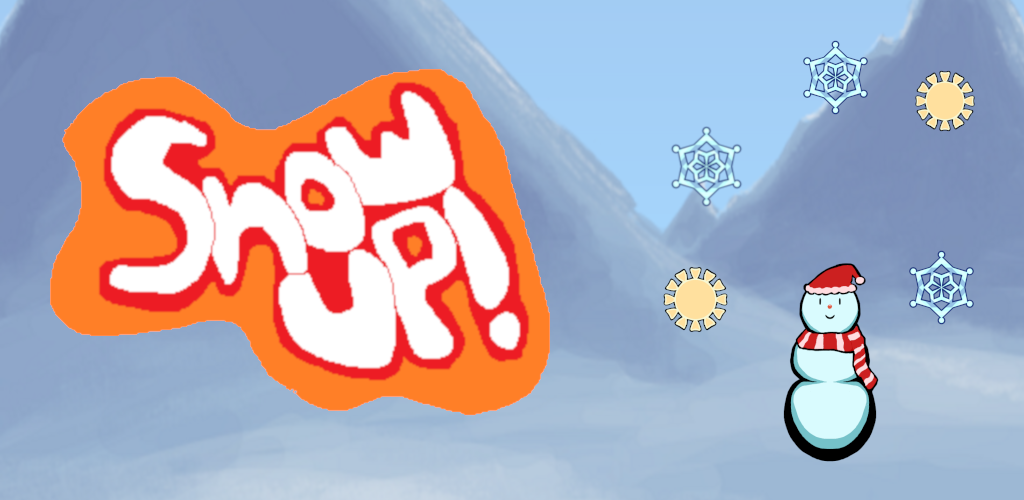 Snow Up
A downloadable game for Windows and Android
He is Snowy, a snowman that grows and grows for each snowflake that hit him.
The goal of this game is make grow to Snowy the highest posible, but take care with the sun rays, because it melt him!
---
El es Snowy, un muñeco de nieve que crece y crece por cada copo que le cae encima.
El objetivo de este juego es hacer crecer a Snowy lo mas alto posible, pero cuidado con los rayos de sol, por que esos lo derriten!
Also available on